Interested in Business Fashion, Confused on How It Starts? GFC Would Crack Your Answers!
Written on October 4, 2018 by rimma.co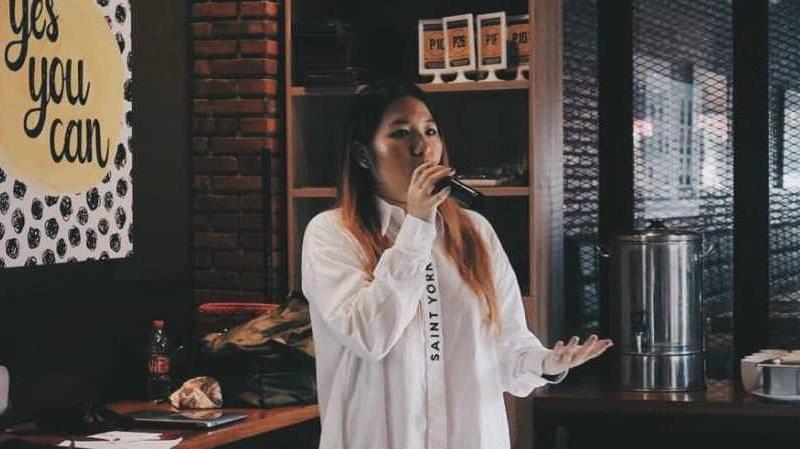 Jakarta, April 12th 2018 – Local fashion industry which is increasingly on top shows if business in this area is highly grows in Indonesia. It wasn't a bad idea if you had an interest and great idea to take a part in utilizing this moment. In order to business and your energy gives a maximum expectation, it would be nice to do a research and think about its business model clearly. Starts from there, Gabriella Sheena Halim as a Founder & CEO presents Gabster Fashion Consulting (GFC) to help everyone who wants to do a business fashion.
GFC allocated at EV Hive, Rasuna Said, Jakarta Selatan could be your place to consulting about business, until to the production step. Here, you can find an office, fashion workshop room, sewing machine, cutting table and pattern which can be a great access for daily or monthly time. GFC were expected able to be fashion hub that formed a fashion community, either locally or internationally.
For your information, Sheena graduates from Parsons School of Design, New York and already have an experience working with the international brand, such as Vera Wang, Chanel, Michael Kors, even e-commerce Zalora. Begins only from one client, many of famous brand has already joined in GFC, among them is Third Day, ANYE by Agnes Mo, Sixteen Denim Scale, 3Second, Greenlight, and many more.
In today's era, do not bother yourself to find resource and knowledges about fashion business, mainly from the presence of Gabster Fashion Consulting in Indonesia. If you need to seek the information further, go straight DM to the Instagram @gabstersays for you and your team to try a service from GFC. So, any ideas to make a beautiful fashion brand?